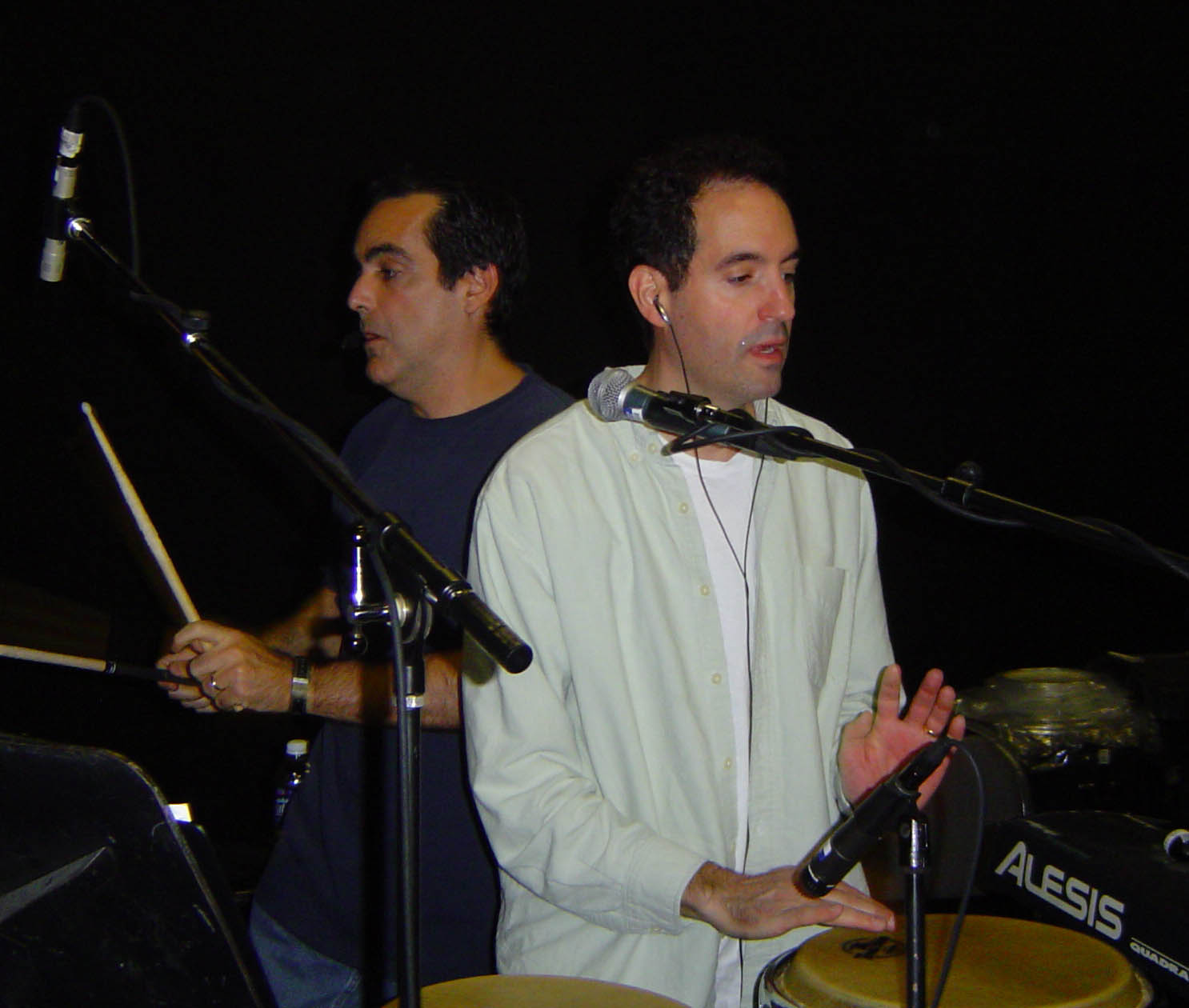 Neal and Rick pounding the skins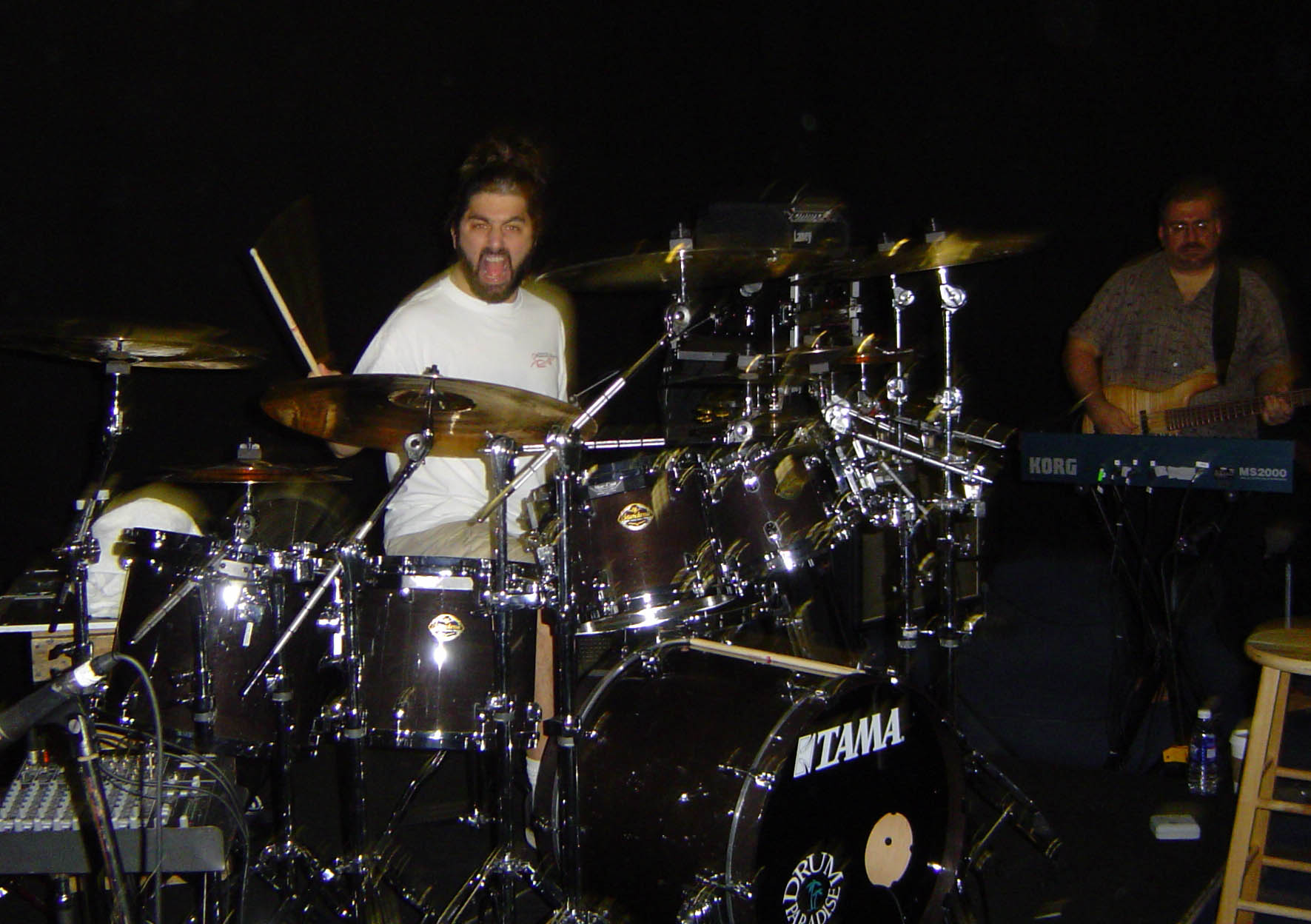 Ouch! I would hate to be those drums
Randy handling the low end...with ease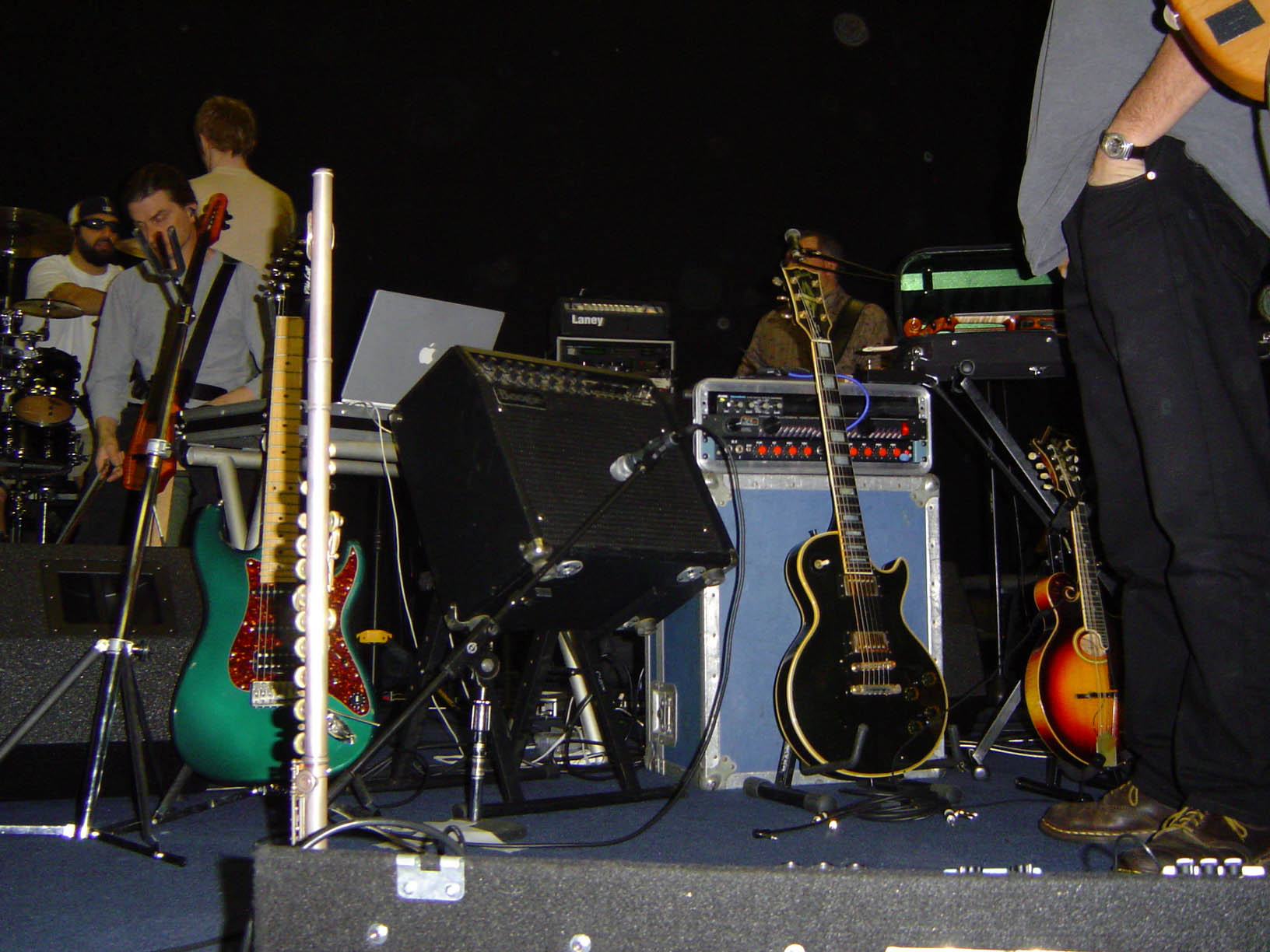 A small portion of Eric's gear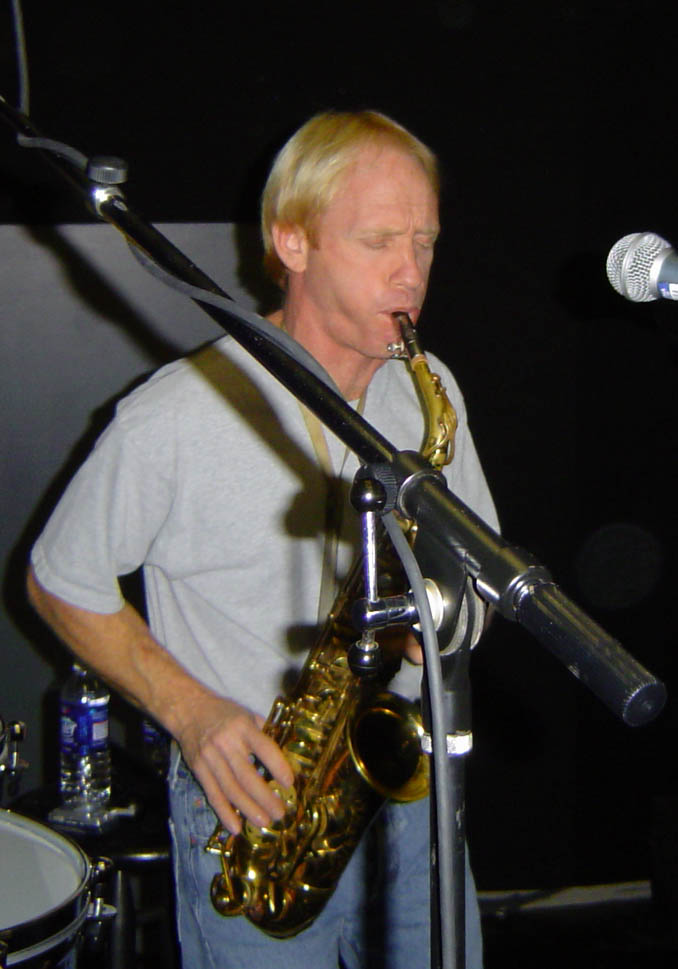 Mark Leniger & his oh-so-smooth saxophone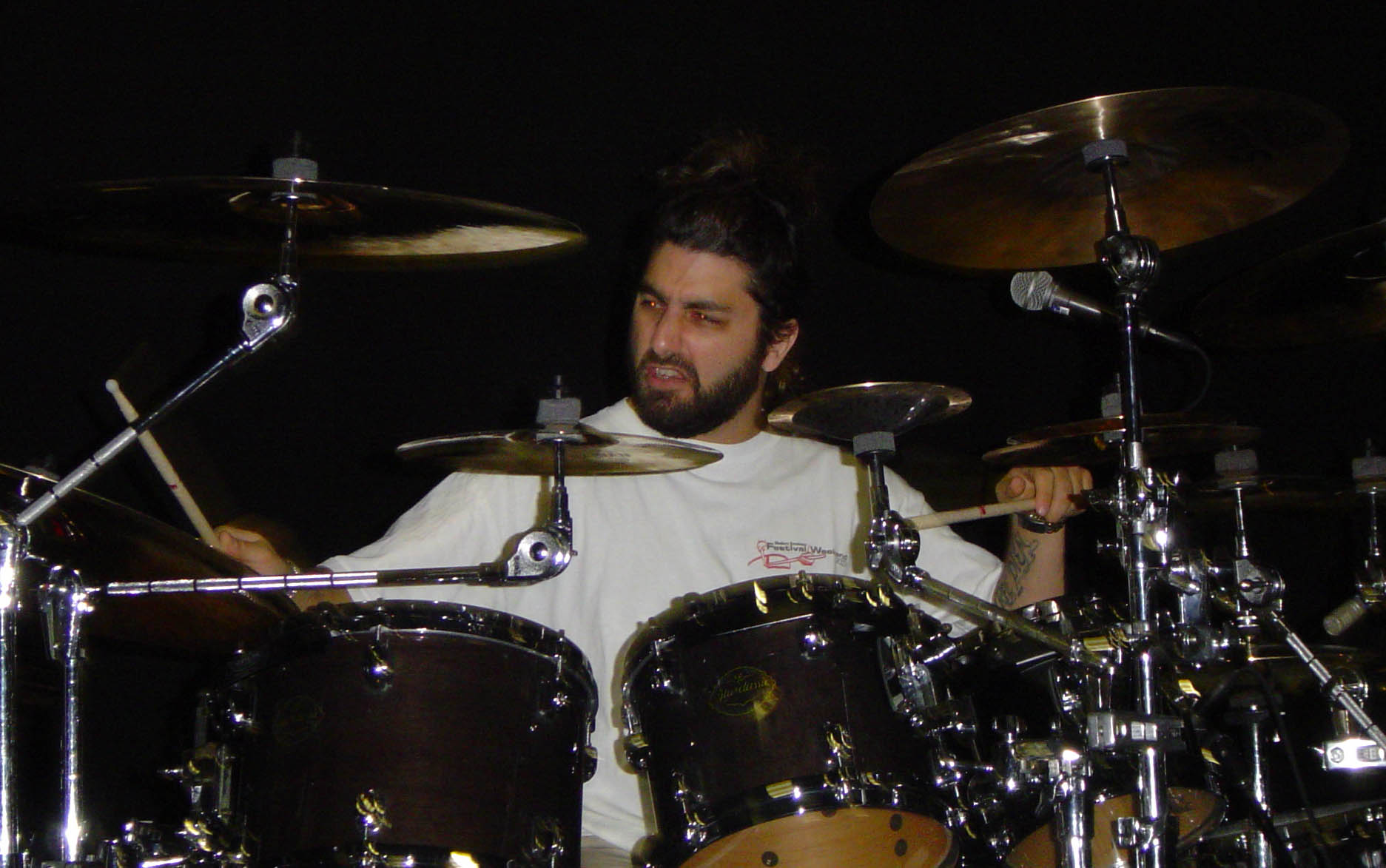 Spike!
Go see Neal!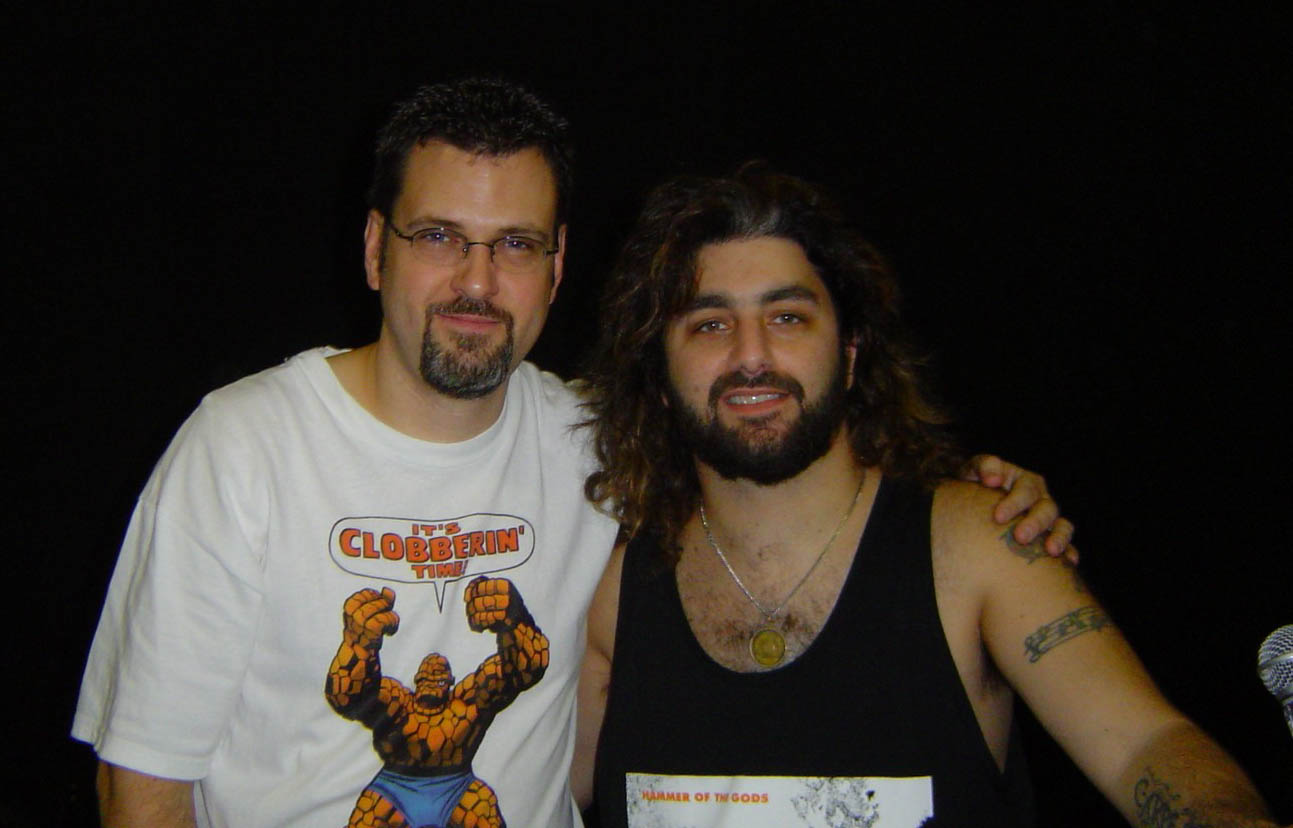 Barry meets Mike Portnoy night 3 of rehearsal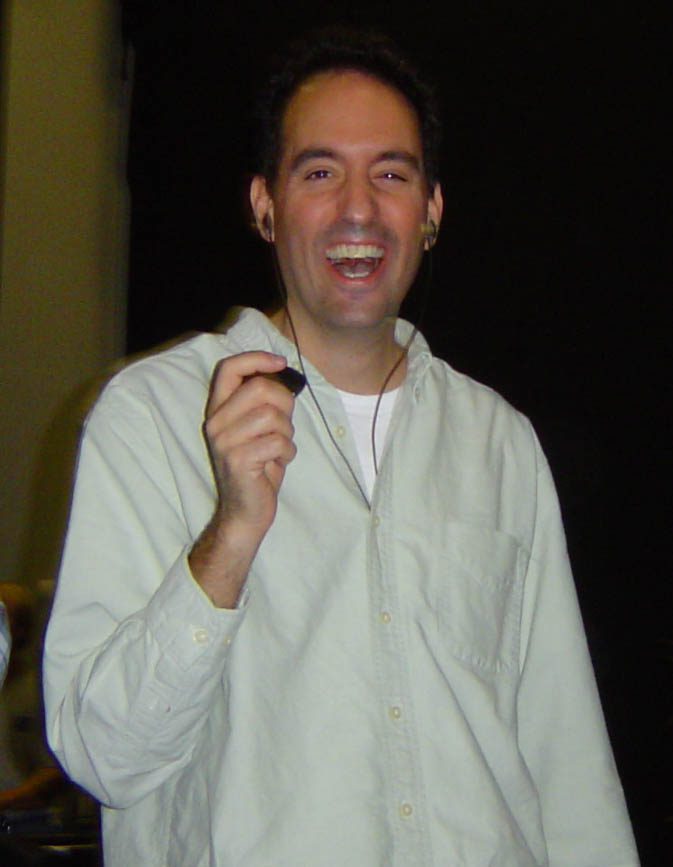 Rick Altizer & his shaker. Having way too much fun
Neal Morse: A man and his guitar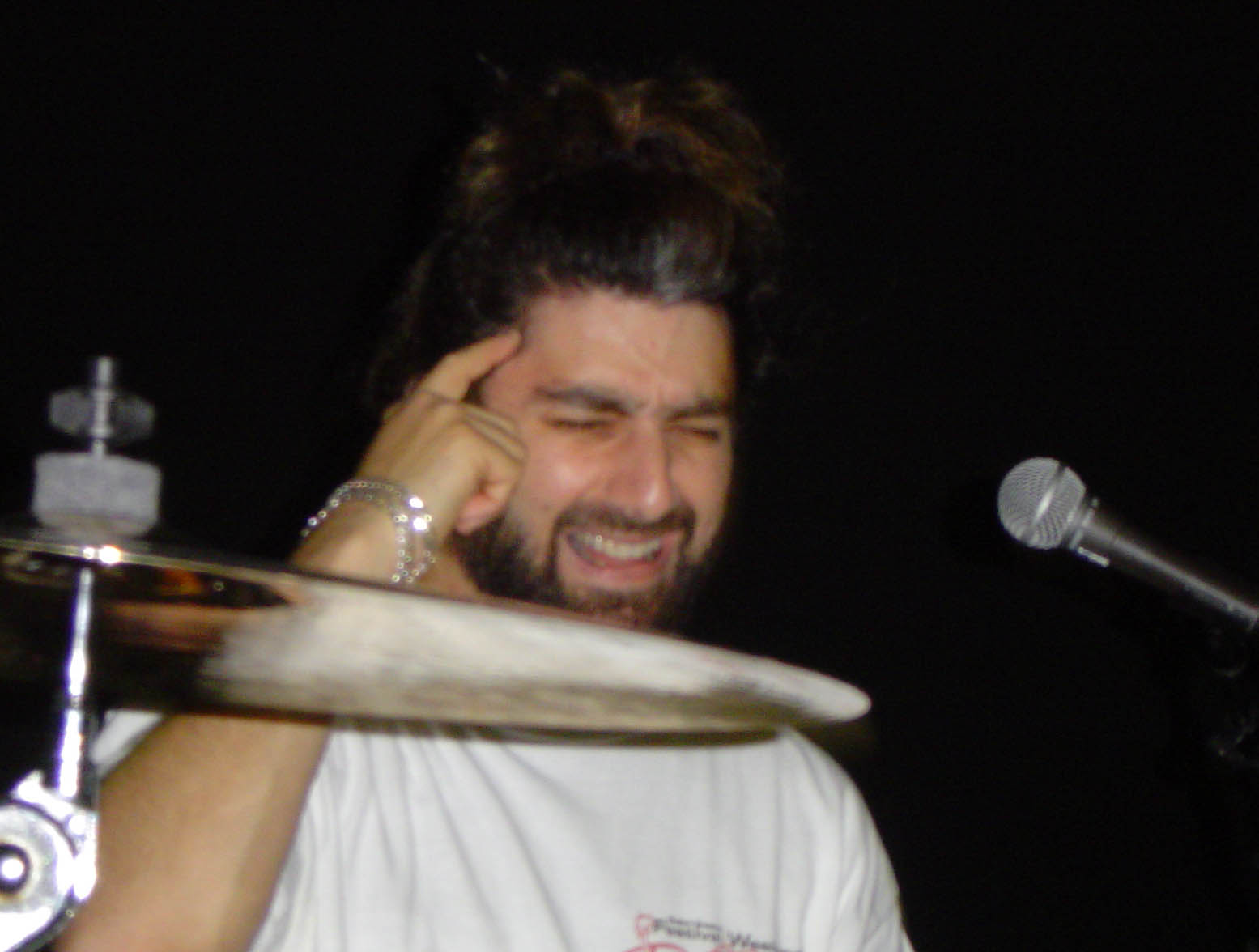 Now HOW did I play that on the record?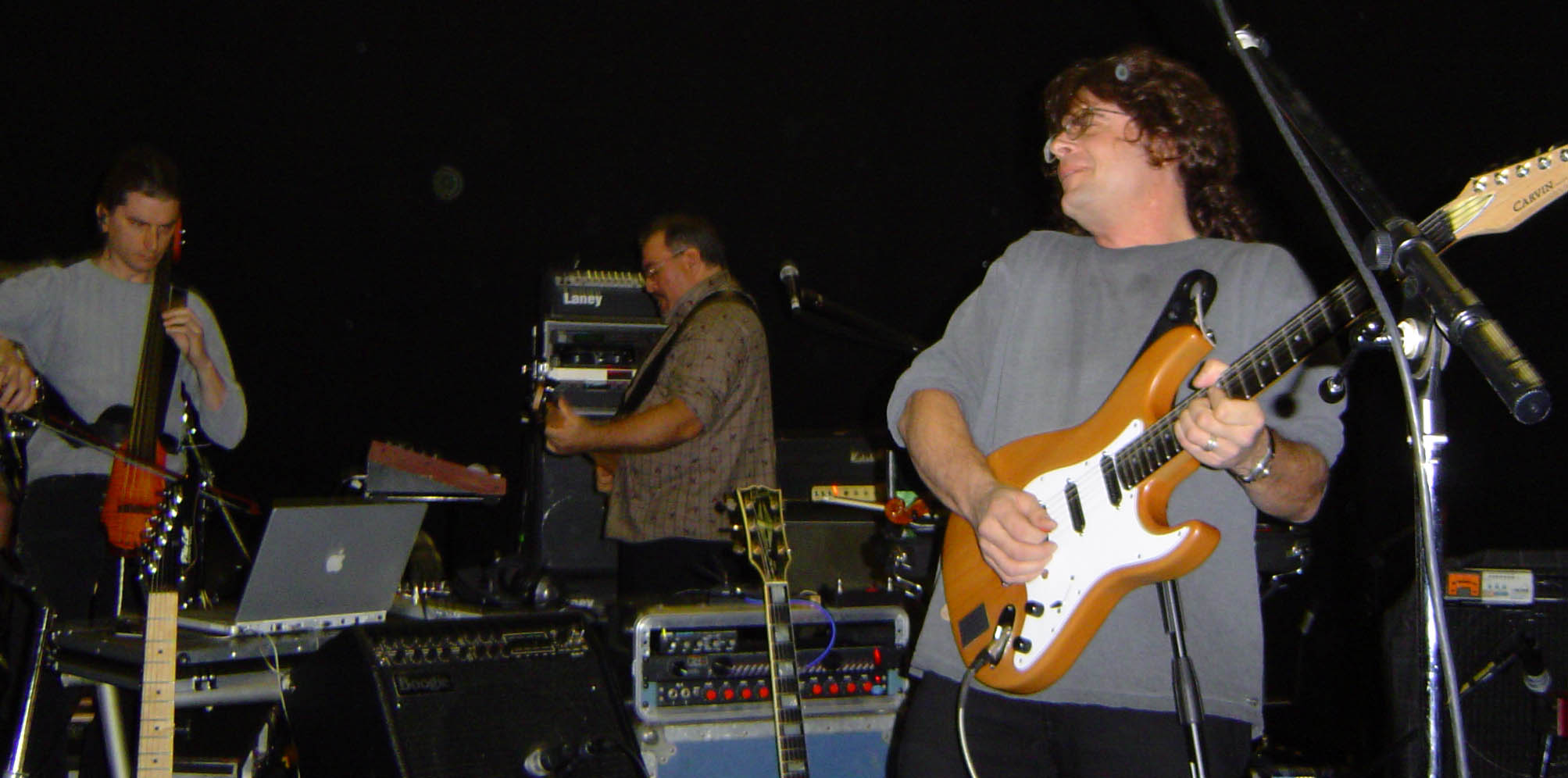 The band jams during an instrumental segment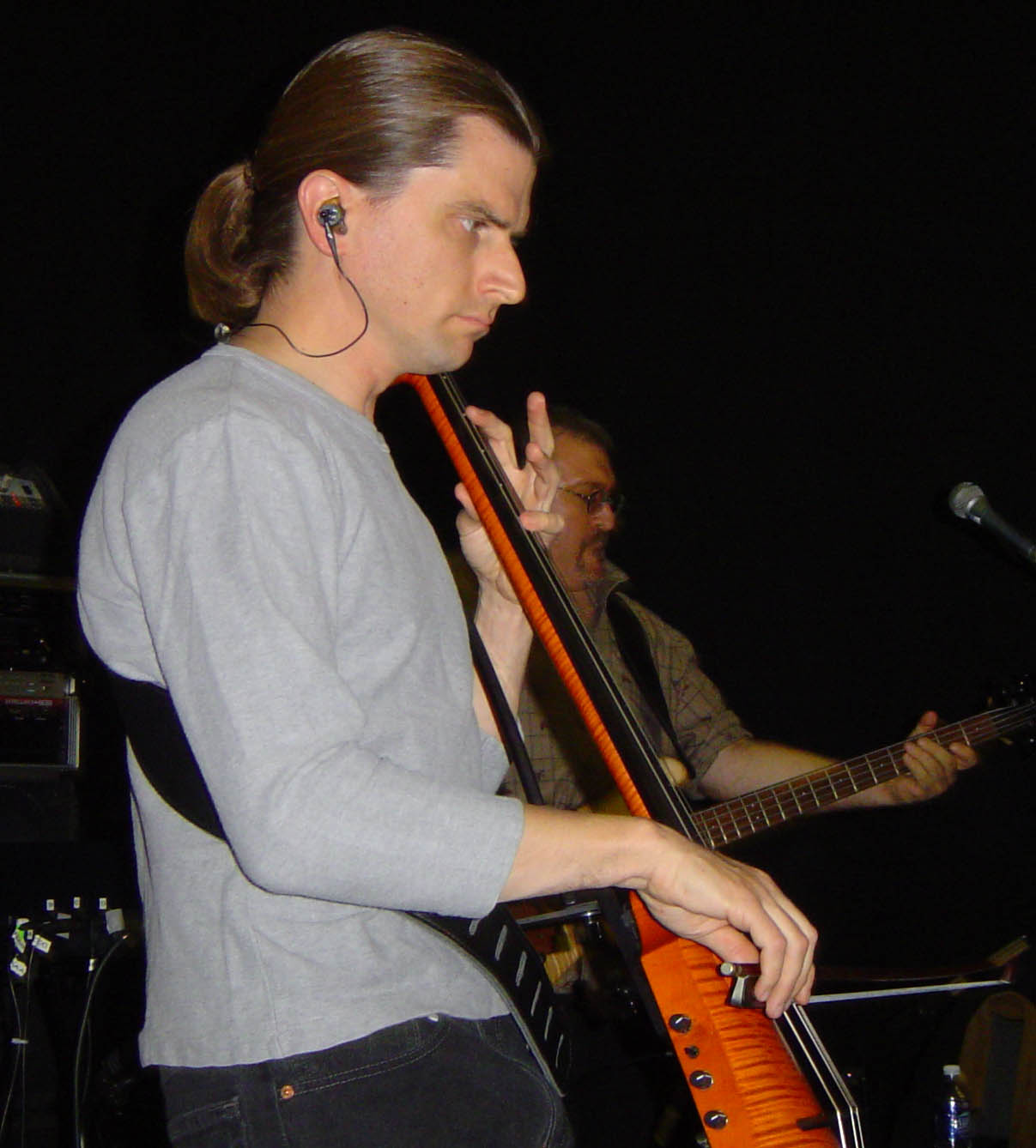 John Krovoza on electric cello adds a special touch
Buy Testimony for your friends!